Event Details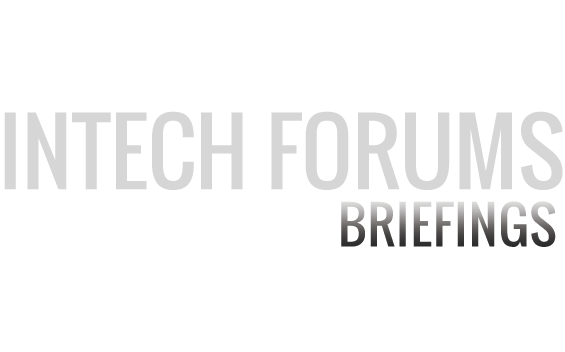 How to protect your business against ransomware attacks
Lloyd's Library, Lloyd's Building, One Lime Street, London EC3M 7HA,
Thursday 19 November 2015
08:30AM - 10:15AM
Introduction
Ransomware, cyber-extortion, digital blackmail. No matter what you call it, attackers are increasingly infiltrating IT systems – from laptops to servers to data centres – and rendering the data inaccessible. With crypto-ransomware – an insidious and rapidly emerging approach which encrypts all data in local and attached storage – is rapidly becoming the tool of choice for cyber criminals.
Unlike Advanced Persistent Threats (APTs) or other malware with espionage-related goals, ransomware is generally not targeted at any specific individual or business. Targets are opportunistic and are typically delivered via 'phishing emails', 'drive-by downloads', or 'malvertising'. Anyone with an email address or a web browser is a potential victim. As witnessed in the wake of numerous recent data breaches, successful cyber-attacks have the potential to be far-reaching – not only financially, but also in terms of brand and reputation damage, the loss of competitive advantage and regulatory non-compliance.
Capped at 25 delegates, this 75-minute thought provoking briefing will help delegates to demystify and explore how ransomware works (inc. threat and attack scenarios) and how best you can protect your business (irrespective of size), against these malicious cyber attacks.
The event is tailored to the needs of underwriters, brokers, IT, security, legal and finance professionals. Should this subject matter be relevant to other colleagues within your company then please forward this e-mail to them. Thank you.
Agenda
08:30 - 08:45
Registration, Beverages and Pastries
08:45 - 08:50
Welcome and Introductions
08:50 - 09:45
Presentations and Discussion
Speakers

Benn Morris
Partner, Pen Test Partners LLP
After many years in Information Technology, Benn started his Forensic career in the West Yorkshire Police Hi-Tech Crime Unit and then moved into the Counter Terrorism Unit. He conducted digital forensic investigations and helped to convict criminals in paedophilia, fraud, blackmail, arson, murder and terrorism cases. Benn moved into the private sector conducting forensic investigations, incident response and security assessments for many high profile corporate and public sector businesses before becoming a founder member of Pen Test Partners Consulting, where he currently heads up the Forensic and Incident Response practise. Benn engages on corporate forensic cases in the legal and insurance markets, helping to provide vital evidence and litigation support to the legal community and to assist insurance underwriters and claims management companies in the area of digital forensics. He specialises in preventing and managing incidents, conducting forensic and incident response investigations into corporate and cardholder data compromises. He works closely with many large organisations, merchants, acquiring banks and credit card schemes to prevent and contain compromises of sensitive data. Benn is a PCI Qualified Security Assessor (QSA), PCI Forensic Investigator (PFI) and a CREST Certified Incident Manager (CCIM) and Assessor.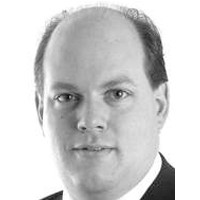 William Richmond-Coggan
The co-ordinator of the firm's in-house advocacy provision, Will is a solicitor advocate with higher rights of audience and has considerable experience of litigating in the High Court and at Court of Appeal level. He contributes frequently to the national and regional media and his specialism's include Reputation and Media Disputes, Data Privacy and Internet Security, Contentious Trust and Probate Work and Commercial Dispute Resolution (often in the technology or financial sectors and for a wide range of domestic and multi-national clients). Will is a regular and highly-regarded speaker for MBL Seminars, one of the leading national learning and professional development suppliers.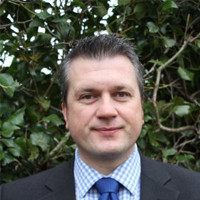 Kevin Doran
CTO, Sovereign Business Integration Group
Kevin joined Sovereign in 1997 and is CTO for the Group. With a career steeped in delivering successful IT transformation projects to better enable businesses, Kevin's promotion to the role was a natural progression. A passion for business innovation, Kevin is an excellent technical professional and a business-oriented member of the Board with a strong strategic focus.
As well as creating the vision for Sovereign, Kevin oversees the integration of technology for all clients. With security currently at the forefront of every IT agenda, Kevin is well versed to share his extensive knowledge, having over 13 years of his career centered on this.
Kevin has represented Sovereign at numerous events to talk about business challenges such as security, as awareness and knowledge are key factors when mitigating cyber threats.
Event Sponsors

Register
This is a free event but places are strictly limited (max 2 delegates per company). Simply register via this page to book your place and receive confirmation of your registration.
Do you require a Lloyd's Pass?